Welcome To Bangladesh Frozen Fish
Bangladesh Frozen Fish
We are a growing firm having own view & dedication. We want to export Shrimp, Frozen Fish, Fish maws, Dry fish products, shrimp shell, Shark Fin etc. WE are looking for buyer and new market outside Bangladesh. We have a clearly leading presence in the areas of Fish, & Food products.
We do have a long experience in producing Fish, and food products near about ten years. Our long longed experience, keen knowledge led us to present a quality product. Well experienced personnel's are the main strength of our setup.



Products

1. Tilappia fish

2. Pangasius fish .

3. Shrimp

4. Koi fish

5. Hilisha

6. Tengra

7. Ruhi

8. Magur

9. Pomfret

10. Dry fish maws

11. Dry fish products

12. Shark Fin
Contact us
Shaik Mahmud Sazzad
MAPP Associates
H-154, R-22, New DOHS
Mohakhali, Dhaka
Bangladesh
Email : sazzad@mapp.biz, sazzad1297@gmail.com
Phone : +880-2-8835051, 8750195
Mobile: 88 01817 144 730, 88 01711324 131
Fax : 880-2-883729
Service
I can assure you sir; you will have a dynamic supplier undoubtedly as we offer most competitive price with quality product. We maintain the health related issues throughout its entire production process. Necessary certificates also will be provided during exporting our products.

We believe in three things, they are commitment, quality and service.

Pictures of Fishes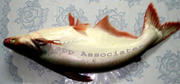 We export Dry Oyster Mushroom with poly pack. Normally this product is used to produce mushroom biscuit, mushroom noodle etc. especially for diabetic food items. This dry mushroom also used for some delicious food items for hotel and restaurants.
1. Mushroom is very high protein diet (31.75%) with a very low calorie (0.42%). So it is good for patients having high blood pressure and coronary heart disease. Also it contains Eritadanin, which lowers blood cholesterol level.

2. The carbohydrate and fat content in mushroom is 4.1% and 6.1% respectively. For this reason it is very good for diabetic patients.
3. The folic acid content in mushroom is very high, which is very helpful for anemia patients.
4. Last but not the least, mushroom contains some digestive enzymes so it is very much a tasty and delicious food.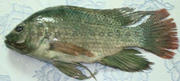 E-Mail